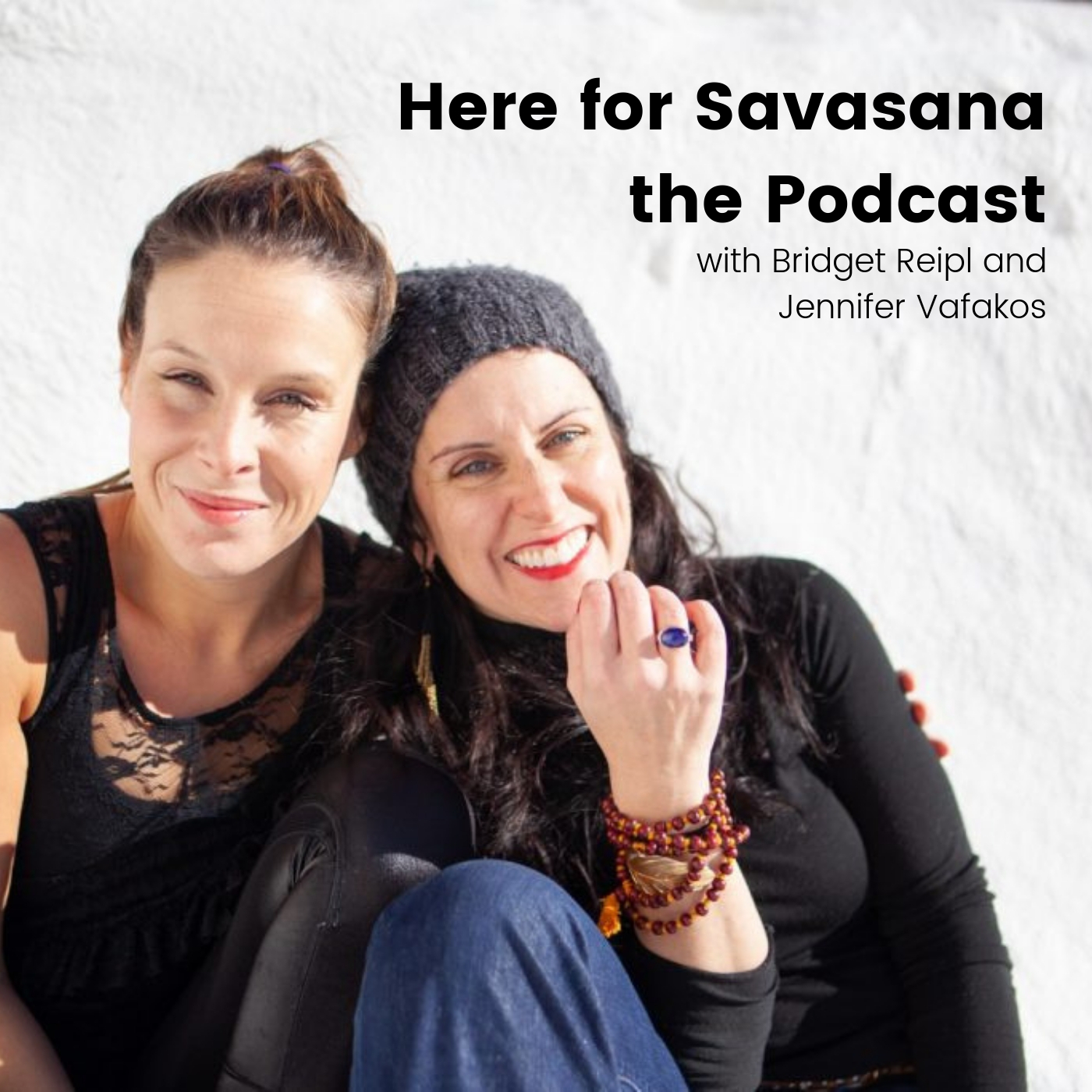 In this episode of Here For Savasana, we podcasted with a superstar podcaster, Holly Skodis. Holly is a 500-hour Registered Yoga Teacher (E-RYT 500) and founder of our favorite vegan podcast: "Yoga Is Vegan". We talked about what it's like to interview your heroes, how you can get your kids to eat vegan (and love it), and what to bring when a non-vegan invites you over for dinner. Holly shared the story of her path to a plant-based life with authenticity and compassion for every being. We loved her vibe and we seriously want her daughter to cook a Mexican themed dinner for us soon, which means the next podcast will be at her studio!
To contact Here for Savasana, you can email us directly at hereforsavasana@gmail.com
To learn more about Bridget Riepl you can check out NJ Yoga Collective at https://www.njyogacollective.com for more information.
To learn more about Jennifer Vafakos you can check out https://www.inletyoga.com for more information.